Most of us have been to a sleep over. Some of us plan to host a sleep over. But what are some activities you can do at sleepovers? That are fun and easy? Some are activities that you can do if you have to plan everything last minute. There are all kinds of sleepovers. There are boy sleepovers and girl sleepovers. There are kid sleepovers, teenage sleepovers, and even sometimes adult sleepovers. So, here are some activities you can do in general.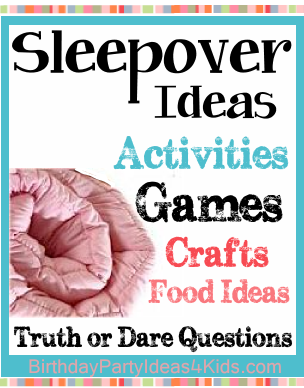 1. Some Kind Of Activity.
Activities are a big part in sleepovers. Maybe go swimming, go to the park, do some kind of sport, play tag, and more. Make sure to have fun.
2. FOOD
Who doesn't love food? I mean come on… food is everything — especially for a teenager. If you have good food, you will have a good sleepover. Maybe you can even do some baking? Everyone loves baking and having fresh cupcakes, brownies, and more. Make sure to have food and do some cooking with your sleepover guests — you will all love it.
3. Movies
What is a sleepover without watching a bunch of movies and T.V shows? Everyone can have fun and bond over a great movie. Although there is always some kind of problem. People are always too loud! But other than that. Movies are one of the best things you can do at a sleepover.
4. Prank Calls… Games. Etc.
You must have some kind of board game. And if you don't than have some fun. Do some prank calls — just don't go over board. Have fun with your friends. Play chess, checkers, battleship, and more. Another fun thing too do is make funny videos. Truth or Dare is an easy and fun activity, that requires nothing in preparation. All you need is a few people to play with. Another alternative to this game is "Never have I ever."
5. Something You Enjoy
Do something you enjoy. Like Face-masks. Maybe do your own salon? Do your nails. Do DIYs. Do something that you enjoy doing with your friends. Just have fun.
Well thats all for today. For your sleepover — just don't stay up super late (:
FOLLOW, LIKE, SHARE, AND COMMENT FOR MORE!!